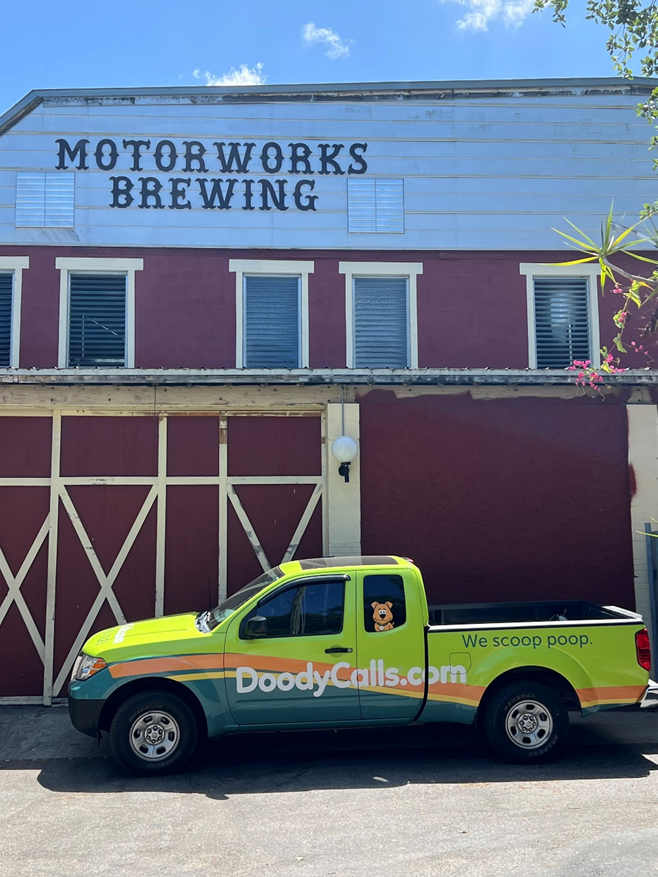 Motorworks Brewing is a beautiful 16,000 sq ft beer garden located underneath a 150 year old oak tree, right in the heart of Bradenton Florida, and the best part – their beer garden is dog friendly!
Their monthly "Yappy Hour" has quickly become a local favorite! You can come out and enjoy the beer garden, listen to live music, shop at the vendor village, as well as participate in raffles and a silent auction to benefit local non-profits.
Aprils featured non-profit was Canine Castaways which is located in Arcadia, Florida. Canine Castaways began their mission in 2003 with the motto "Saving one dog won't change the world but it will change the world for that dog" and since then they have rescued over 2,300 dogs! What a difference they are making!
Canine Castaways currently has several adoptable dogs so if you are searching for a new best friend, check HERE first! They believe that pet adoption is a lifetime commitment and will help you select a dog that will be a perfect fit for you and your family! And the icing on top of the cake? You will not even have to scoop poop for the first month because DoodyCalls offers a free month of scooping service for all newly adopted dogs!
Duke and Mami: Bonded Pair Looking to be Adopted Together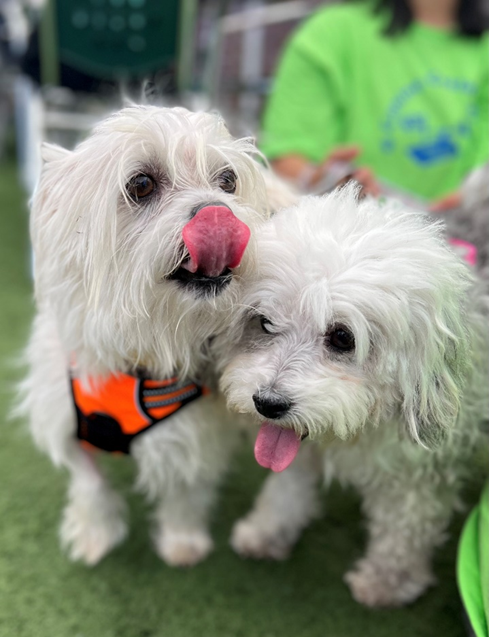 DoodyCalls on the Suncoast is a locally owned and operated, poop scooping, business that operates in Arcadia, Parrish, Bradenton, Lakewood Ranch, Sarasota, and surrounding areas. We are #1 in the #2 business and sincerely care about the health and happiness of you and your pets.
Having rescues of our own, we understand how imperative the first month of adoption is. That is why we offer the first month of our services free. Let us take care of the "dirty" work while you focus on finding balance and routine with your new pup. Even beyond your first month, we can help keep your dog healthy and your yard clean for as little as $12 a week.
We can't wait to see who the featured non-profit for May will be and we hope you will come out and see us. "Yappy Hour" is traditionally the third Sunday of every month. We will be at our booth, sippin' on the $4.50 Bloody Mary's & Mimosas, waiting for you to come say "Heyyyy!"