DoodyCalls® of Miami We Scoop Poop So You Don't Have To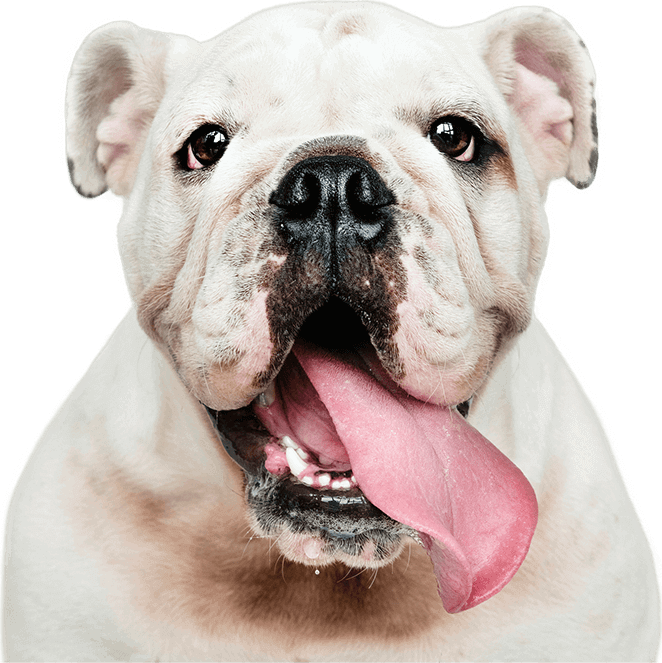 When Things Start Piling Up
We're Here for You
DoodyCalls takes care of your dog's business in 3 simple steps.
Pencil Us In

Schedule your service online or by phone. We offer one-time, twice weekly, and weekly scoops.

We Do Our Thing

Trained DoodyCalls technicians will come remove pet waste from your yard. All hassle-free to you.

Get Out & Enjoy

Spend your time on the stuff that matters, like enjoying your clean yard with the whole family.
Dog Poop Removal in Miami
Professional Pet Waste Management Solutions for Homes & Businesses
Ever stepped into your backyard, and suddenly, the smell of dog poop ambushes your nostrils? Or perhaps you're showing your business off to clients, and you notice some unwelcome piles of pet waste? We've all been there and we know you have a lot of things on your to-do list. So, we are here to help!!
DoodyCalls® of Miami is more than just any old dog poop removal service. We're nationally backed, trusted pet waste management professionals ready to provide you, your pup, your business, or your shared community with an outdoor space that is clean and free of dog waste odor. Simply give us a call today – our friendly, reliable technicians come to your property weekly, bi-weekly, or monthly and take care of all the dirty work so you don't have to!
Sign up today and get $30 off your first month with promo code "30RC"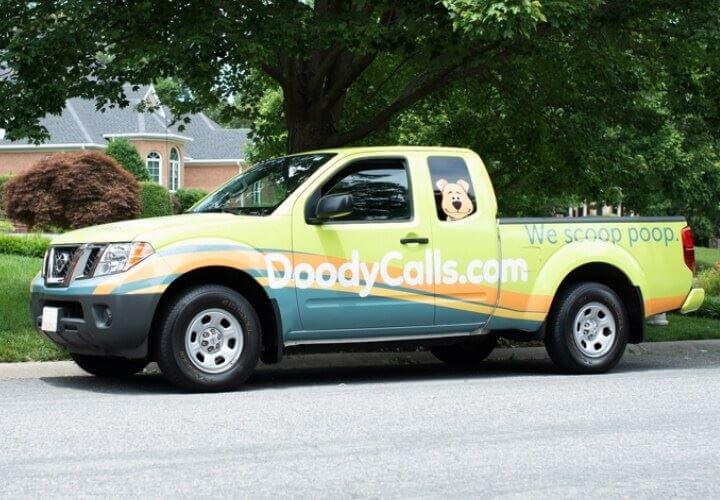 The Scoop on Our Services
As we said – we're more than just the average dog poop removal service in Miami. Our team of professionals are here to solve your pet waste problems with industry-leading knowledge and custom solutions. Turn to our team for:
Home Dog Poop Removal
Communities Common Area Pet Waste Removal/Cleanup
Yard Deodorizing Service
Pet Waste Station Sales, Installation, and Maintenance Services
Rental of Mobile Pet Waste Stations for Events
Waste Bags Sales and Refill Services
Homeowners, renters, business owners, community managers, property management companies, municipalities, and more, reach out today for a free quote to get started. Because we are veteran-owned and locally operated, you can count on our strong commitment to deliver Miami's highest-quality and most effective pet waste management services!
Watch this fun video on our residential services: DoodyCalls Pet Waste Removal: We Scoop Poop So You Don't Have To - YouTube
Contact us online or dial (305) 520-7904 for a free quote and learn more about our services!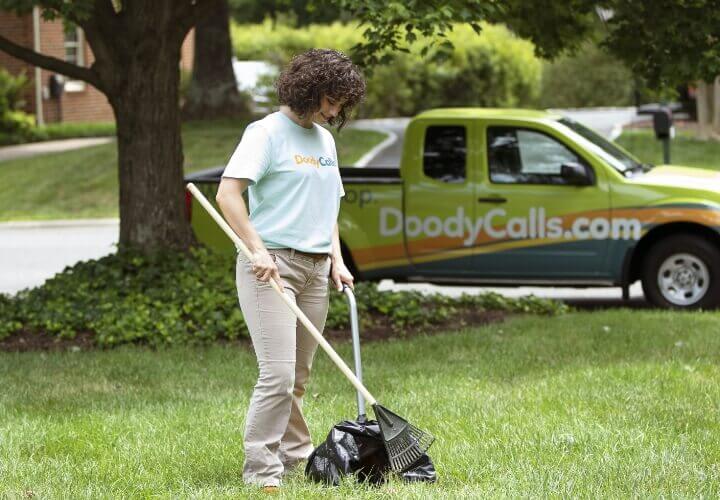 Our Services
We pick up where your dog left off. Low cost services for dog owners and communities!

Coral Gables
Kendall Lakes
Kendall West
Miami
Pinecrest
South Miami
Sunset
West Miami
Westchester
33114,
33124,
33133,
33134,
33143,
33145,
33146,
33155,
33156,
33158,
33165,
33173,
33175,
33176,
33183,
33185,
33186,
33193,
33233,
33234,
33243,
33245,
33256,
33265,
33283
Get a Free Quote for Your Residential or Commercial Pet Waste Removal Services
Finding the right pet waste removal service in Miami isn't always easy. With DoodyCalls® of Miami, however, you can rest assured that you're getting the most reliable, professional services available. Our team is experienced and knowledgeable in pet waste management – no matter the size or type of property!
Through our national-level partnership, we are happy to offer you two weeks' worth of The Farmer's Dog food completely free just for visiting our site, by clicking on the image below or scanning the QR Code.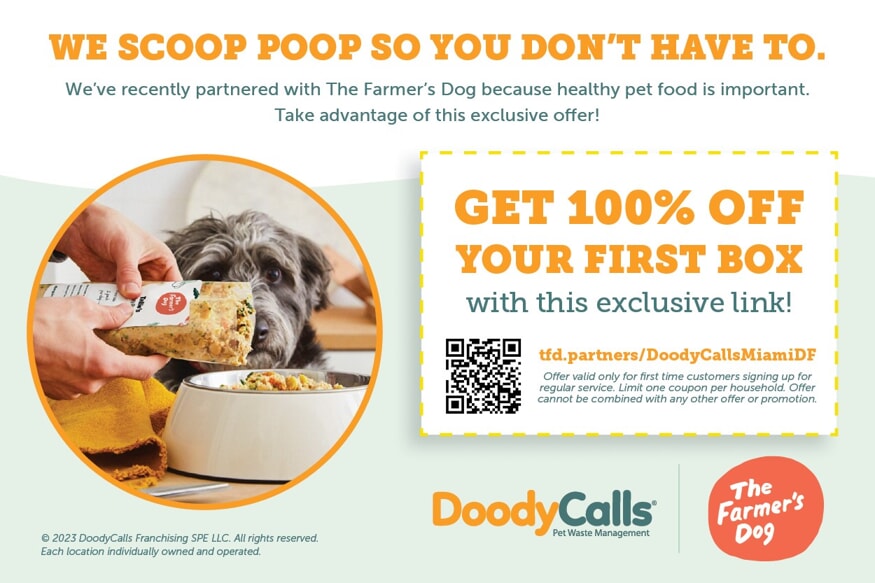 Ready to get started? Call us or click on the Free Quote link today for your special offer. We'll talk about your home's or commercial property's current dog poop situation and develop a custom solution that works for your needs. Let's get together and make Miami a cleaner, healthier place to live, work, and play!
Call (305) 520-7904 or claim your special offer online from our team! We look forward to assisting you!
The DoodyCalls Difference
Your Select Pooper Scooper Company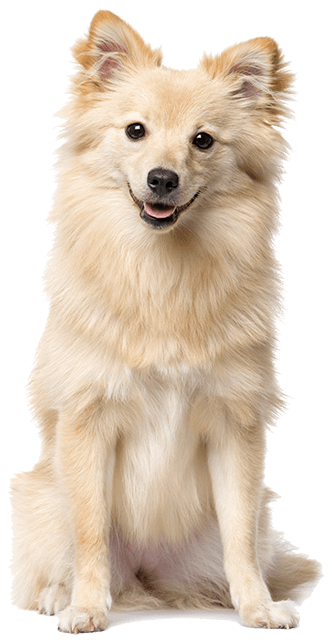 Low Cost Pet Waste Removal

21 Years of Industry Experience

100% Satisfaction Guaranteed

Thousands of Happy Customers

Free Service Quote

Trained & Uniformed Technicians
Get the Scoop From Our Community
"The service techs are so prompt and courteous! They do a great job of keeping the areas clean and the stations loaded with bags." Christie
/
Read More