DoodyCalls® of Central MD We Scoop Poop So You Don't Have To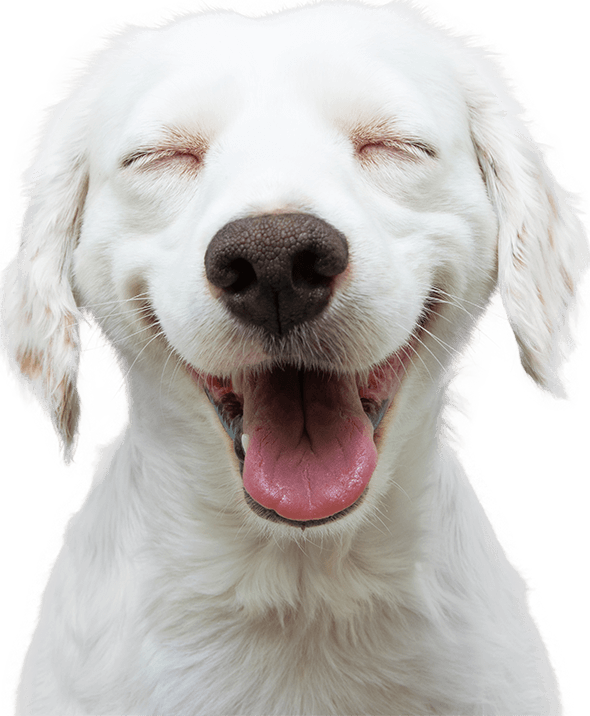 When Things Start Piling Up
We're Here for You
DoodyCalls takes care of your dog's business in 3 simple steps.
Pencil Us In

Schedule your service online or by phone. We offer one-time, twice weekly, and weekly scoops.

We Do Our Thing

Trained DoodyCalls technicians will come remove pet waste from your yard. All hassle-free to you.

Get Out & Enjoy

Spend your time on the stuff that matters, like enjoying your clean yard with the whole family.
Central Maryland Pet Waste Removal
Affordable Pet Waste Removal in Central Maryland & Communities in the DMV
Cleaning up after dogs is not a fun task, no matter how much you love your furry friend. However, it is an inevitable part of being a pet parent. Dogs poop, on average, twice a day. That adds up to a lot of poop each week! Whether you have a full-time job or are preoccupied with a large family – or, honestly, if you just can't be bothered – picking up poop usually lands at the bottom of many to-do lists. DoodyCalls® of Central MD is here to help. We are a pet waste removal company in Central Maryland that is ready to handle your dirty work.
Our Central Maryland dog poop removal company offers services for both residential and commercial properties throughout Annapolis, Gaithersburg, Silver Spring, and beyond . For dog owners, we can scoop your dog's poop several times a week, deodorize your deck or patio to rid it of odors, and provide brown spot treatment to cover up areas of your yard. Community managers and commercial property owners can benefit from our common area cleaning and pet waste station installation. We are creating a cleaner and more sanitary world one pile of poop at a time!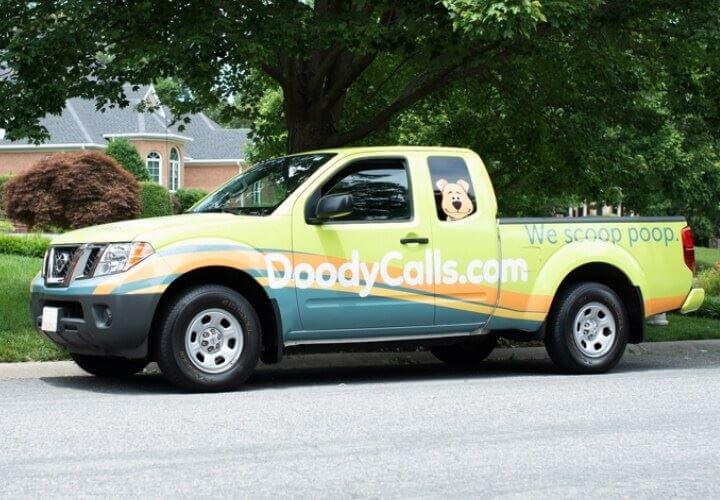 The Nation's Leading Pet Waste Management Company
DoodyCalls® of Central MD is proud to be a locally owned and operated company that brings a nationally recognized brand with over 20 years of experience to Central Maryland and the DMV communities. Our trained pet waste technicians are thorough and will find every dropping on your property. For common areas, we can either provide pooper scooper services or install pet waste stations to encourage residents to clean up after their pets. We'll discuss your needs with you and make recommendations based on our past experience.
DoodyCalls® of Central MD is dedicated to delivering top-quality services and offers our 100% Satisfaction Guarantee. If for any reason you aren't fully happy, just reach out to us within 24 hours so that we can make it right. Our service quotes are free, so give us a call at (301) 701-3143 to learn about our convenient and affordable options!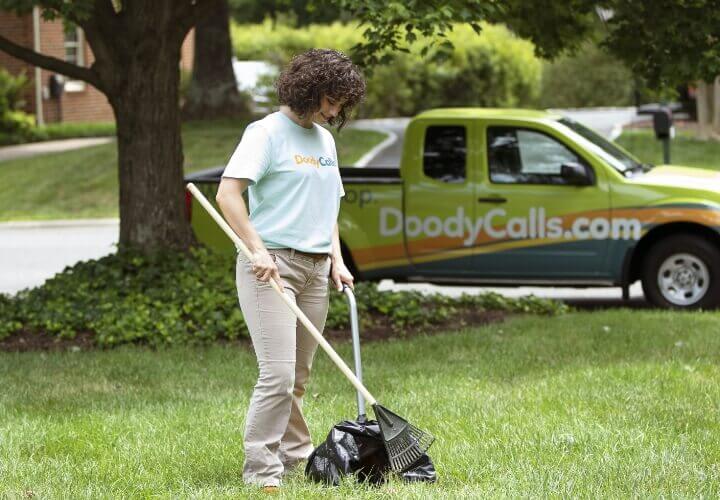 Our Services
We pick up where your dog left off. Low cost services for dog owners and communities!

Accokeek
Andrews Air Force Base
Annapolis
Aquasco
Arnold
Ashton
Barnesville
Beallsville
Beltsville
Bethesda
Bladensburg
Bowie
Boyds
Brandywine
Brentwood
Brinklow
Brookeville
Brooklyn
Bryans Road
Burtonsville
Cabin John
Capitol Heights
Catonsville
Cheltenham
Chevy Chase
Churchton
Clarksburg
Clinton
College Park
Crofton
Crownsville
Damascus
Davidsonville
Deale
Derwood
Dickerson
District Heights
Edgewater
Elkridge
Fort Washington
Friendship
Gaithersburg
Galesville
Gambrills
Garrett Park
Germantown
Gibson Island
Glen Burnie
Glen Echo
Glenn Dale
Greenbelt
Halethorpe
Hanover
Harwood
Hyattsville
Jessup
Kensington
La Plata
Lanham
Laurel
Linthicum Heights
Lothian
Mayo
Millersville
Montgomery Village
Mount Rainier
Odenton
Olney
Oxon Hill
Pasadena
Poolesville
Potomac
Riva
Riverdale
Rockville
Sandy Spring
Savage
Severn
Severna Park
Shady Side
Silver Spring
Spencerville
Suitland
Takoma Park
Temple Hills
Tracys Landing
Upper Marlboro
Waldorf
Washington Grove
West River
White Plains
20601,
20602,
20603,
20607,
20608,
20613,
20616,
20623,
20646,
20695,
20705,
20706,
20707,
20708,
20710,
20711,
20712,
20715,
20716,
20720,
20721,
20722,
20724,
20733,
20735,
20737,
20740,
20741,
20742,
20743,
20744,
20745,
20746,
20747,
20748,
20751,
20758,
20762,
20763,
20764,
20765,
20769,
20770,
20771,
20772,
20774,
20776,
20778,
20779,
20781,
20782,
20783,
20784,
20785,
20794,
20810,
20812,
20814,
20815,
20816,
20817,
20818,
20825,
20827,
20830,
20832,
20833,
20837,
20838,
20839,
20841,
20842,
20847,
20848,
20849,
20850,
20851,
20852,
20853,
20854,
20855,
20857,
20860,
20861,
20862,
20866,
20868,
20871,
20872,
20874,
20876,
20877,
20878,
20879,
20880,
20882,
20886,
20889,
20891,
20892,
20894,
20895,
20896,
20901,
20902,
20903,
20904,
20905,
20906,
20907,
20908,
20910,
20911,
20912,
20914,
20915,
20916,
20918,
21012,
21032,
21035,
21037,
21054,
21056,
21060,
21061,
21062,
21075,
21076,
21090,
21106,
21108,
21113,
21114,
21122,
21123,
21140,
21144,
21146,
21225,
21227,
21228,
21401,
21402,
21403,
21404,
21405,
21409,
21411,
21412
The DoodyCalls Difference
Your Select Pooper Scooper Company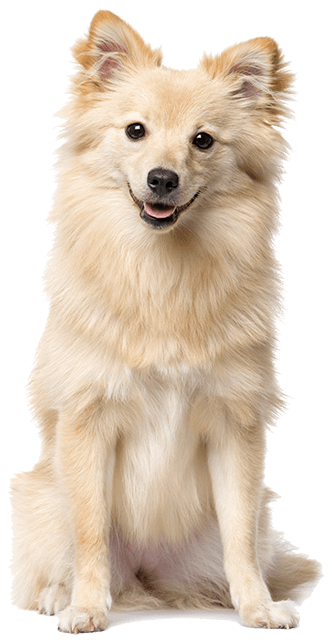 Low Cost Pet Waste Removal

21 Years of Industry Experience

100% Satisfaction Guaranteed

Thousands of Happy Customers

Free Service Quote

Trained & Uniformed Technicians
Get the Scoop From Our Community
"The service techs are so prompt and courteous! They do a great job of keeping the areas clean and the stations loaded with bags." Christie
Read More