DoodyCalls of Atlanta We Scoop Poop So You Don't Have To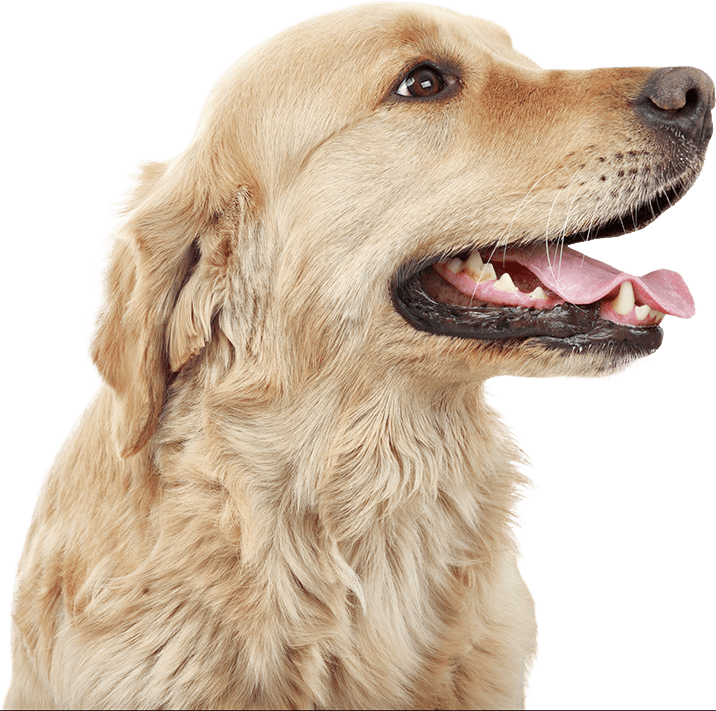 When Things Start Piling Up
We're Here for You
DoodyCalls takes care of your dog's business in 3 simple steps.
Pencil Us In

Schedule your service online or by phone. We offer one-time, twice weekly, and weekly scoops.

We Do Our Thing

Trained DoodyCalls technicians will come remove pet waste from your yard. All hassle-free to you.

Get Out & Enjoy

Spend your time on the stuff that matters, like enjoying your clean yard with the whole family.
Dog Poop Clean Up in Atlanta
One Less Chore on Your To-Doo List
You don't have time to pick up dog poop. And even if you did have time, is that really how you want to spend your Saturday afternoon? Leave this job to the pros at DoodyCalls of Atlanta. Not only will they save you from this unpleasant task, but they'll do a better job of it. That's because our pooper scooper technicians are trained in the art of doggie-doo removal. We use a proven process for ensuring no turds are left behind. And we make sure we don't track anything into your yard from a previous stop.
Our services are flexible, being available on a weekly, twice-weekly, monthly or bi-monthly basis. We can even perform a one-off service if you need it! We also offer deodorizing and brown-spot treatment services.
Don't let things pile up! Turn to DoodyCalls of Atlanta for a cleaner, more sanitary yard.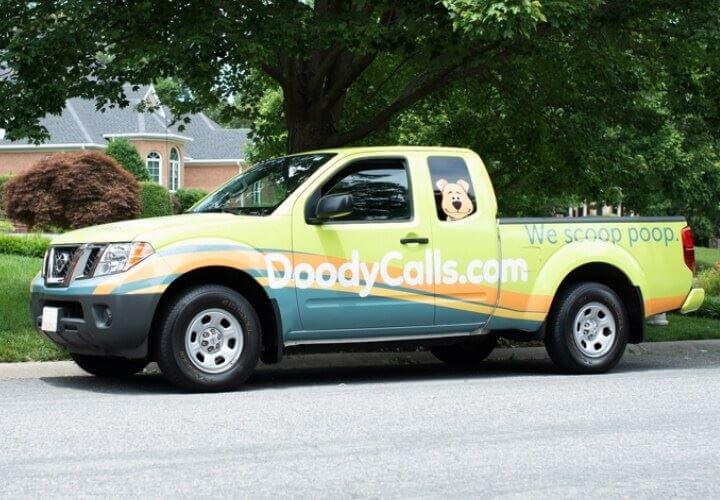 Dog Poop: It's Grosser Than You Think!
Did you know dog waste is an environmental pollutant? It's true! The EPA estimates that two to three days' worth of doodoo from a population of 100 dogs can produce enough bacteria to close nearby steams and lakes to swimming. Dog poop also attracts rodents, and you should think twice before letting kids play in your poo-riddled backyard. Parasites in the waste can make children sick. One more thing: Contrary to popular belief, doggy deposits are not good fertilizer. They can compromise your soil quality. So much for your prize-winning tomatoes!
Don't postpone picking up dog poop. Our pet waste removal technicians will stay on top of this task for you!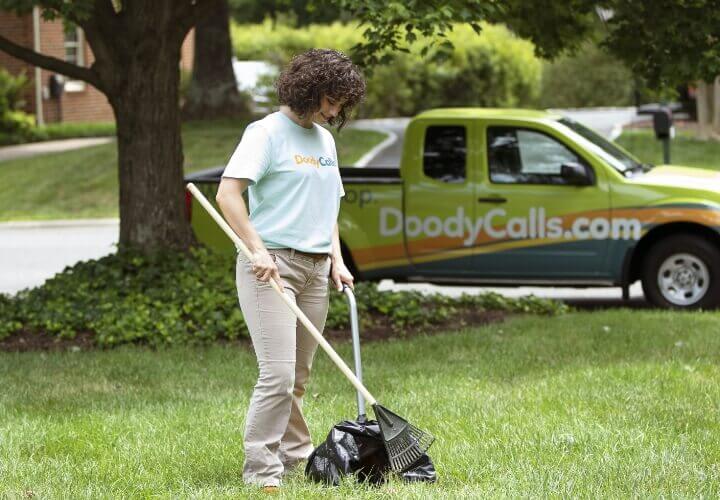 Our Services
We pick up where your dog left off. Low cost services for dog owners and communities!

Alpharetta
Atlanta
Decatur
Duluth
Norcross
North Metro
Peachtree Corners
Roswell
Suwanee
30003,
30009,
30010,
30022,
30024,
30026,
30029,
30030,
30031,
30033,
30071,
30075,
30076,
30077,
30091,
30092,
30095,
30096,
30097,
30098,
30301,
30302,
30303,
30305,
30306,
30307,
30308,
30309,
30312,
30313,
30319,
30322,
30324,
30326,
30327,
30328,
30329,
30332,
30333,
30334,
30338,
30339,
30340,
30341,
30342,
30343,
30345,
30346,
30350,
30355,
30356,
30357,
30358,
30359,
30360,
30362,
30363,
30366,
30370,
30371,
31106,
31107,
31119,
31126,
31139,
31141,
31145,
31146,
31150,
31156,
31195,
31196
About Our Commercial Pet Waste Removal Services
Beyond the Backyard
Shared community spaces, such as public parks and HOA amenities, are great but they have one big drawback: Not everyone picks up after their pets. Nothing ruins a game of Frisbee quite like stepping in feces.
Pet waste stations offer a convenient solution. We partner with property managers throughout Atlanta to install and maintain pet waste stations and empty baskets on a weekly basis (or more if needed).
Does your property attract a lot of geese? We're also trained and equipped to pick up goose droppings.
Contact DoodyCalls of Atlanta today at (302) 406-3139 to find out how we'll keep animal waste under control at your property.
The DoodyCalls Difference
Your Select Pooper Scooper Company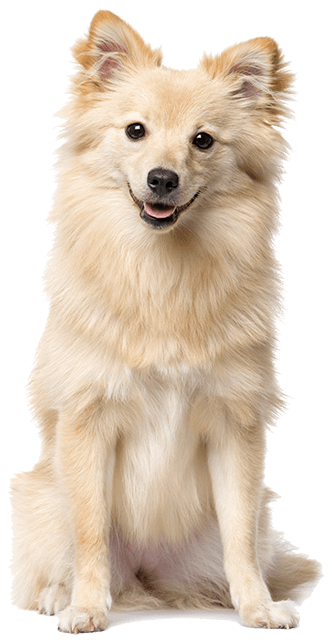 Low Cost Pet Waste Removal

21 Years of Industry Experience

100% Satisfaction Guaranteed

Thousands of Happy Customers

Free Service Quote

Trained & Uniformed Technicians
Get the Scoop From Our Community
"The service techs are so prompt and courteous! They do a great job of keeping the areas clean and the stations loaded with bags." Christie
Read More