DoodyCalls of Kansas City We Scoop Poop So You Don't Have To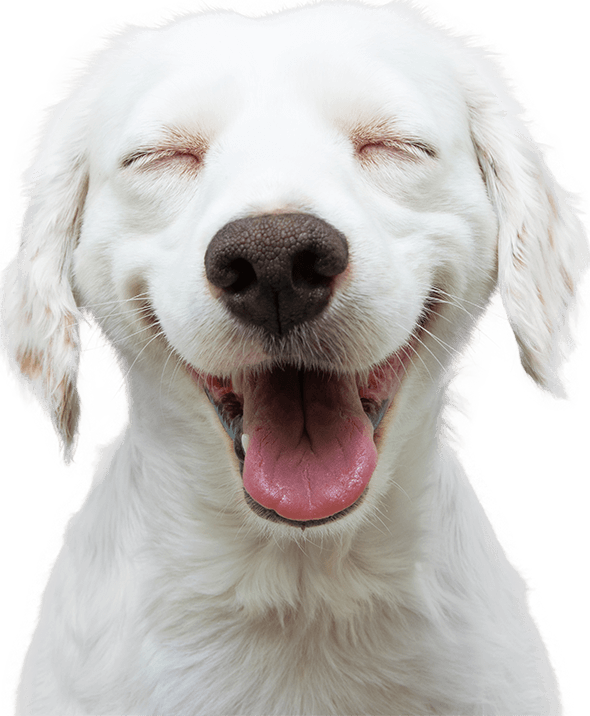 When Things Start Piling Up
We're Here for You
DoodyCalls takes care of your dog's business in 3 simple steps.
Pencil Us In

Schedule your service online or by phone. We offer one-time, twice weekly, and weekly scoops.

We Do Our Thing

Trained DoodyCalls technicians will come remove pet waste from your yard. All hassle-free to you.

Get Out & Enjoy

Spend your time on the stuff that matters, like enjoying your clean yard with the whole family.
Kansas City Pet Waste Removal Services
Say Goodbye to Dog Poop with DoodyCalls of Kansas City
While we cherish our beloved pets, the one thing that everybody can agree on is that their pet waste needs to be taken care of quickly and carefully. Without a proper pick-up schedule, it can easily pile up and create unsightly messes in your backyard or business. That's why you need DoodyCalls of Kansas City!
We're here to provide you with the best pet waste removal services that keep your home or commercial space free of waste. Our Kansas City pet waste services include recurring dog poop removal to keep your backyard fresh, commercial space station installation to help your shared areas and business stay clean, and more!
Need pet waste removal services in Kansas City? Receive your FREE quote onlineor dial (816) 296-9763 to get started!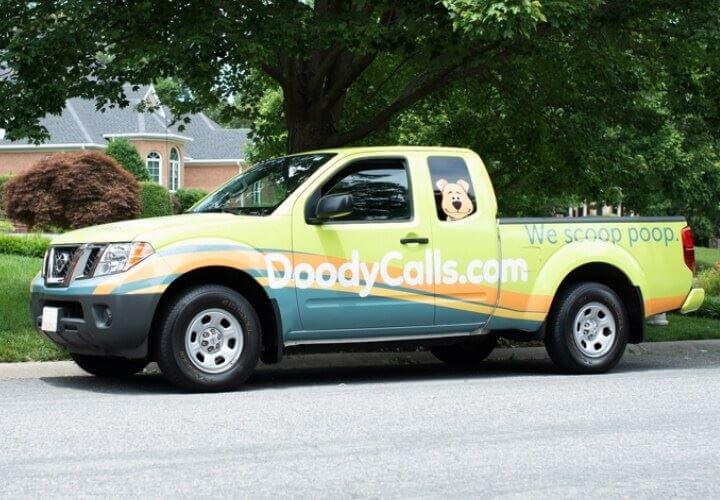 We're More Than Another Pooper Scooper Service
Our Kansas City pet waste removal team is more than just another pooper scooper service. We're a full-service pet waste sanitary company that wants nothing more than for you to be able to enjoy your grass without fear of stepping – or even smelling – pet waste.
We offer a range of waste removal services:
Dog poop removal (twice-weekly, weekly, bi-monthly, and monthly services)
Yard deodorizing services (eliminate built-up pet odor from your space)
Common are space removal (clean-up after forgetful pet owners in commercial spaces)
Pet waste station services (station installation and bag replacements)
Our pet waste removal services are convenient, affordable, and efficient, so don't hesitate to reach out anytime. Dial (816) 296-9763 to get started!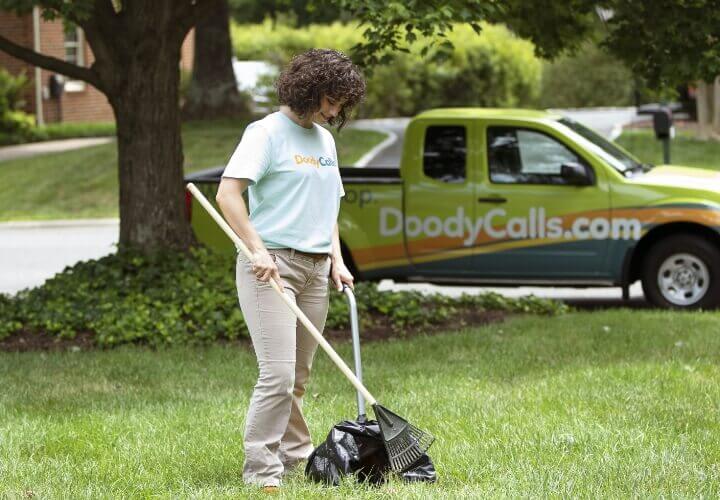 Our Services
We pick up where your dog left off. Low cost services for dog owners and communities!

Blue Springs
Grain Valley
Kansas City
Lees Summit
64002,
64013,
64014,
64015,
64029,
64063,
64064,
64065,
64081,
64086,
64110,
64112,
64113,
64114,
64129,
64130,
64131,
64132,
64133,
64134,
64136,
64137,
64138,
64139,
64170
Locals Committed to Keeping Kansas City Clean
At DoodyCalls of Kansas City, we are passionate about providing clean and pet waste-free environments for property owners in Kansas City. Whether it be residential backyards, homeowners associations, apartment complexes, or elsewhere, our pet waste removal services ensure that pets can run around safely and owners can walk freely without the fear of stepping into something unpleasant! We allow dogs, their owners, and guests in the common area to enjoy these open spaces comfortably.
And while we may be locally owned and operated, we're also backed by a national brand with over 21 years in the industry. You can trust us for quality service, consistent results, and top-notch customer service at every turn. You're in good hands!
Whether you're wondering more about our commercial pet waste services or need to sign up for weekly pet waste removal, we'd love to hear from you.
Dial (816) 296-9763 or claim your FREE service quote online!
The DoodyCalls Difference
Your Select Pooper Scooper Company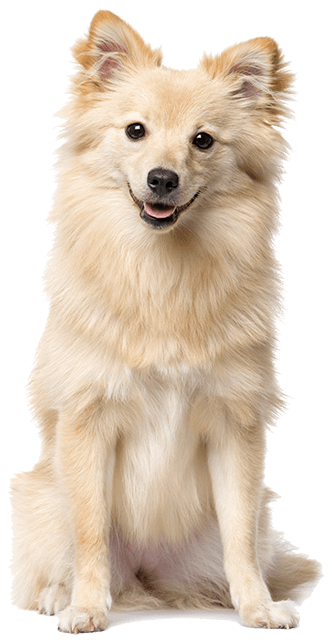 Low Cost Pet Waste Removal

21 Years of Industry Experience

100% Satisfaction Guaranteed

Thousands of Happy Customers

Free Service Quote

Trained & Uniformed Technicians
Get the Scoop From Our Community
"The service techs are so prompt and courteous! They do a great job of keeping the areas clean and the stations loaded with bags." Christie
Read More