With few signs that the current federal government shutdown is on its last legs, Kyle Coker, owner of the Charleston DoodyCalls pet waste removal franchise, wants to help.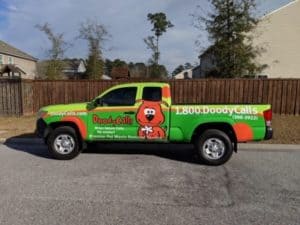 He is offering to clean his current customer's yards free, for two months, if they have been affected by the Washington stalemate. Coker is no stranger to volunteering. For example, after hurricanes he has offered free service for affected residents. He says that it's more about building a good community than just being nice.
"People don't realize that runoff from uncollected dog waste is a major source of pollution to waterways, according to the EPA. I want to make sure that no poop runs into any of our local marshes, rivers and runoffs.
He continues to help customers who are elderly or need extra help and also offers discounts to police enforcement officers, teachers and other service members in the community.
"We have plenty of veterans and/or disabled customers that use our service, and now we want to help our government workers who are currently furloughed."
With a fleet of DoodyCalls trucks, he and his team are pledging to provide free cleanup to any customers who are in desperate need of a little extra help while they're worrying about their job future and their current financial situation.