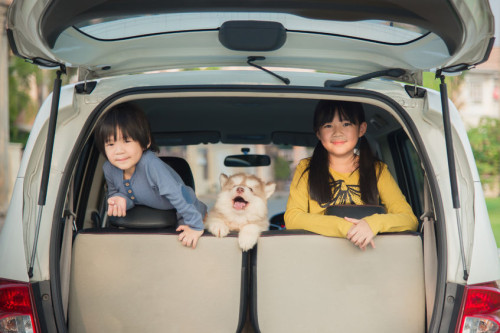 In some families, pets and people eat together, play together, share sleeping spaces, go on trips together and even wear matching sweaters for family photos and annual Christmas cards.
Yes, your pet is a special member of your family, and just as you care for the members of your family, you care for your cherished pet. Your animal's health is an important part of your responsibility as an owner, but optimal health doesn't come from a diet of healthy pet food alone. There are other factors to take into consideration when your pet's wellness depends on you.
We know how much these furry, feathered and fluffy friends mean to you. Read on for essential elements of pet health to keep in mind when caring for your beloved animal.
When we eat good, we feel good. The same principle applies to our pets. Have you experienced the effects of overeating, under-eating, or simply consuming too many foods that didn't serve your body well? Animals can relate. Healthy pet food, rich in protein, fiber, fats, vitamins and minerals, will go a long way in providing long-lasting energy and wellness for your pet.
The dietary needs of pets change over time as they grow. For example, a newborn kitten won't eat the same food as its mother. It's important to factor in the life stage of your pet, and plan for a diet consisting of healthy pet food accordingly.
Pets need daily exercise, too. You know how good a long walk feels after a day of sitting at a desk job. Stretching out those stiff joints and loosening up tight limbs feels great, not to mention the benefits we receive from spending time away from electronics and stressful to-do lists. Your animals may feel the same way after being apart from you, in a kennel, cage, or other enclosed space. Getting out for regular walks, jogs or runs is good for both pets and owners.
Schedule regular check-ups for your furry friends. In addition to the diet of healthy pet food you offer your pet every day, it's important to schedule regular appointments for them to check in with the veterinarian. It's always better to prevent a disease or injury than to treat one. Having your pet seen twice a year will go a long way to identifying and avoiding potential issues.
Brush, brush, brush those teeth. You may sound like a broken record with your own children at bedtime, reminding them to brush their teeth before bed. But did you know that teeth brushing and dental care are also important for your pets? Good oral health is a big part of overall health. The American Veterinary Dental Society estimates that more than 80% of cats and dogs over three years of age have signs of oral disease, including gum disease and cancer. Research shows that taking preventative measures, including implementing a diet of healthy pet food and frequent brushing, can actually extend your pet's life up to five years.
Keep your pet's waste cleaned up. Pet waste can be harmful to the environment, to your pets, your neighbors, and to you. Bacteria, worms and parasites live and grow within the waste. These harmful microorganisms get into the groundwater and can even be transferred via your dog or anyone in the yard that comes in contact with your pet's waste. Of course, we know you're busy, which is why we make cleaning up your pet's waste for you our doody. Give us a call and we'll come clean up the pet waste from your Morris County yard - whether you need just a one-time clean-up or are ready for some regular service, we have you covered.
Have fun and happy fur parenting!