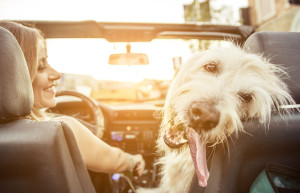 Denver, Colorado, is a vibrant and dog-friendly city that offers a wide array of activities for you and your furry friend to enjoy together. From scenic parks and trails to pet-friendly cafes and events, Denver has something for every dog and their human companions. In this blog post, we'll guide you through the best dog-friendly activities in Denver, ensuring that you and your canine companion have a paw-some time exploring the city and creating unforgettable memories.
Explore dog-friendly parks and trails
Denver is renowned for its beautiful parks and trails that welcome four-legged visitors. Visit off-leash dog parks like Cherry Creek State Park and Berkeley Dog Park, where your dog can run and play freely with other furry friends. Enjoy a stroll along the scenic paths of Washington Park or the High Line Canal Trail, both of which offer picturesque views and ample space for exercise. Remember to always follow the park's rules and regulations and keep your dog under control and on a leash where required.
Visit dog-friendly breweries and cafes
Denver's craft beer scene and pet-friendly cafes go hand in paw. Many breweries, such as Ratio Beerworks and Bierstadt Lagerhaus, have outdoor spaces where you can enjoy a refreshing drink while your dog relaxes by your side. Explore dog-friendly cafes like The Molecule Effect or Queensberry Coffee, where you can grab a cup of joe and relax. It's a great way to socialize with other dog owners and soak up the city's laid-back atmosphere. Always be sure to call ahead though and ensure the restaurant and cafe is dog- friendly when visiting, as businesses can change their policies.
Attend dog-friendly events and festivals
Denver hosts numerous dog-friendly events and festivals throughout the year. From the annual Dog Days of Denver to the Denver Pet Expo, there are plenty of opportunities for your dog to socialize and have a tail-wagging time. Check local event listings for dog-friendly gatherings like Bark at the Park baseball games or Yappy Hours, where you and your dog can enjoy music, food and entertainment. These events provide a fantastic opportunity for both of you to bond and make new furry friends.
Take a hike in the mountains
Escape the city's hustle and bustle by exploring the nearby Rocky Mountains with your adventurous pup. Denver offers easy access to a plethora of dog-friendly hiking trails, such as Mount Falcon Park, Elk Meadow Park and Golden Gate Canyon State Park. Lace up your hiking boots, pack some water and treats for your dog and embark on an adventure together amidst breathtaking landscapes and fresh mountain air. Always ensure that you follow trail etiquette and keep your dog leashed when required for their safety and the preservation of wildlife.
Join a dog-friendly fitness class
Stay active and bond with your furry friend by joining a dog-friendly fitness class in Denver. From dog yoga (doga) sessions to canine agility classes, there are various opportunities to engage in fun and healthy activities together. Not only will you and your dog get exercise, but you'll also strengthen your bond and reinforce positive behaviors. Check with local trainers or fitness studios for dog-friendly classes and unleash the fitness enthusiast in both of you.
Denver is a city that truly embraces its four-legged residents, offering a plethora of dog-friendly activities for you and your pup to enjoy. Whether exploring scenic parks and trails, visiting dog-friendly breweries and cafes, attending events and festivals, hiking in the mountains or joining fitness classes, Denver provides endless opportunities for you to create unforgettable memories with your furry companion.
After having fun around town, don't hesitate to reach out to DoodyCalls! We offer commercial services as well as residential services like yard deodorizing services. We get shit done by doing the ordinary things exceptionally well and we'd be happy to help make your life a bit easier when things pile up.